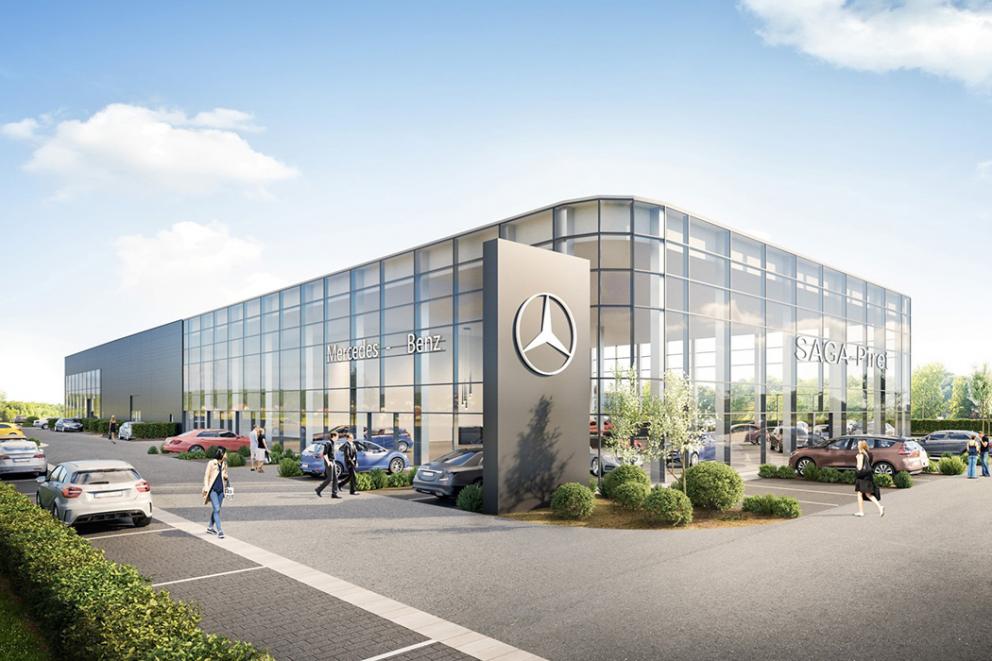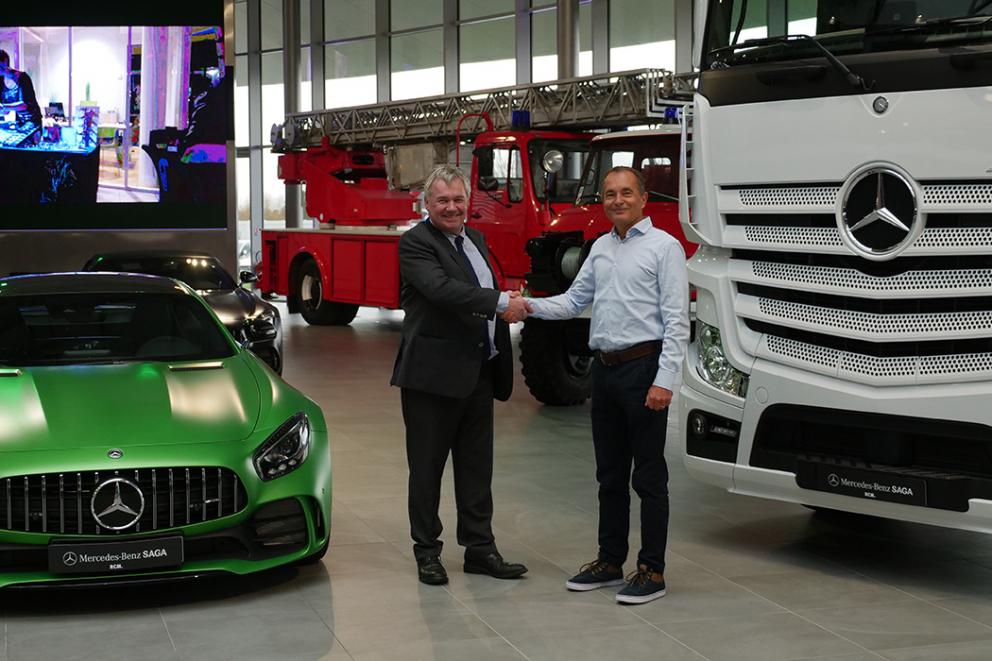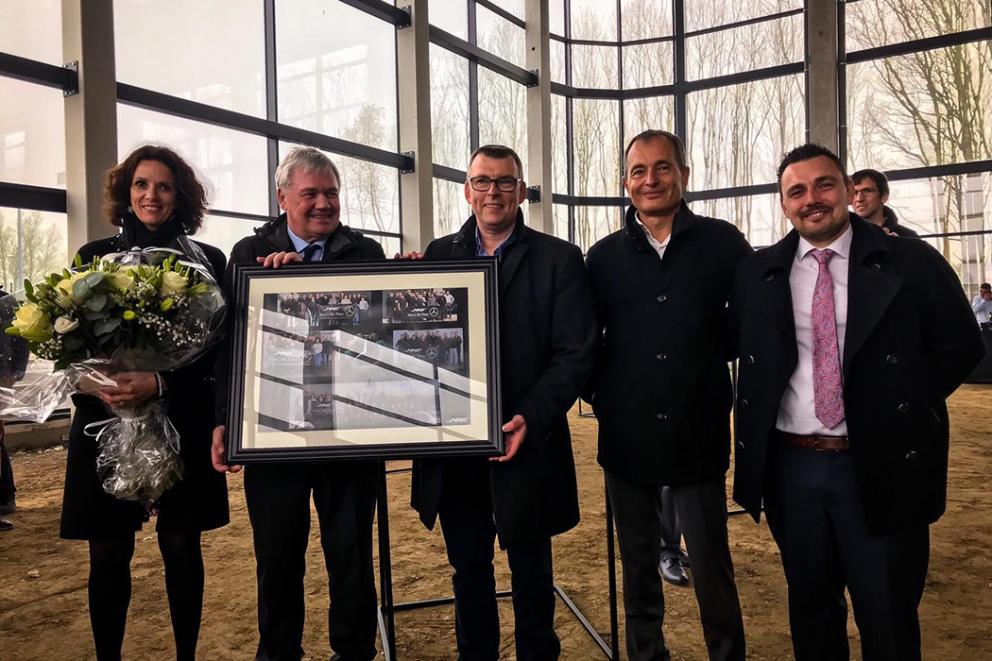 SAGA-Piret: a natural merger
---
SAGA-Piret: A natural merger.
In an ever-changing environment, Didier Piret decided to relinquish the Mercedes-Benz Piret to the Ronan Chabot group in order to ensure his company's sustainable growth in accordance with the values on which it was founded.
The two family companies have numerous similarities regarding ethical and cultural requirements and respect for human values.
This compatibility led to an agreement with a cession of business on the 9th of April 2019, retroactive on the 1st of January 2019.
Piret Automobile
It was in 1950 that Paul Piret, a car enthusiast, started his career as a salesman for a Wavrienne dealer. Quickly, Paul was joined by Didier, his son, a lover of cars since he was a child. This allowed Didier to learn and supervise each job in the company.
In 2006, Didier Piret fulfilled a childhood dream: becoming a Mercedes-Benz dealer, for the sites located in Hainaut: La Louvière, Mons, Saint-Ghislain and Tournai, and more recently, the opening of the Nivelles dealership.
In 2009, the family expertise was passed down to a new generation when Olivier Piret joined his father as the head of sales and customer service for all Mercedes-Piret dealerships.
Today, the Piret group has more than 2000 new vehicles and 1650 used vehicles, 5 sites, driven by 140 employees, for a turnover of 94 million Euros.
SAGA – 50 years of stars
Originally from Vendée, the brand was built on industrial vehicles, in Les Sables d'Olonne: the family history is on the move.
It came to be with the with the La Roche-sur-Yon, Angers & Cholet dealerships.
Part of RCM since 2006, Mercedes (PV, IV and utility vehicles) and Smart have given a new lease of life to the Vendée group. Growth marked by the purchase of the Mercedes-France Lille subsidiary, in 2013, which now forms SAGA Nord-Pas de Calais strengthened in 2014 by the integration of the sales and after-sales activities in Hauts-de-France.
The purchase of Piret brings the sales potential of SAGA Mercedes-Benz to 7500 new vehicles and 8100 used vehicles, in 26 dealerships throughout the West of France (La Roche-sur-Yon, Challans, Les Sables d'Olonne, Fontenay-le-comte, Angers, Cholet, Saumur, Poitiers, Thouars et Loudun), the North(Lille, Dunkirk, Valenciennes, Arras, Douai, Cambrai, Lens, Saint-Omer, Boulogne-sur-Mer, Béthune & Sin-le-Noble) and Belgium (Saint-Ghislain, Mons, Tournai, Nivelles & La Louvière).
The RCM company, the head office for which is in Vendée, achieved a turnover of 952,000,000 Euros in 2018 (for the Mercedes (PV, LVC, IV), Toyota-Lexus and Porsche) and employs 1650 people. In 2018, RCM was voted the distribution group of the year in France.