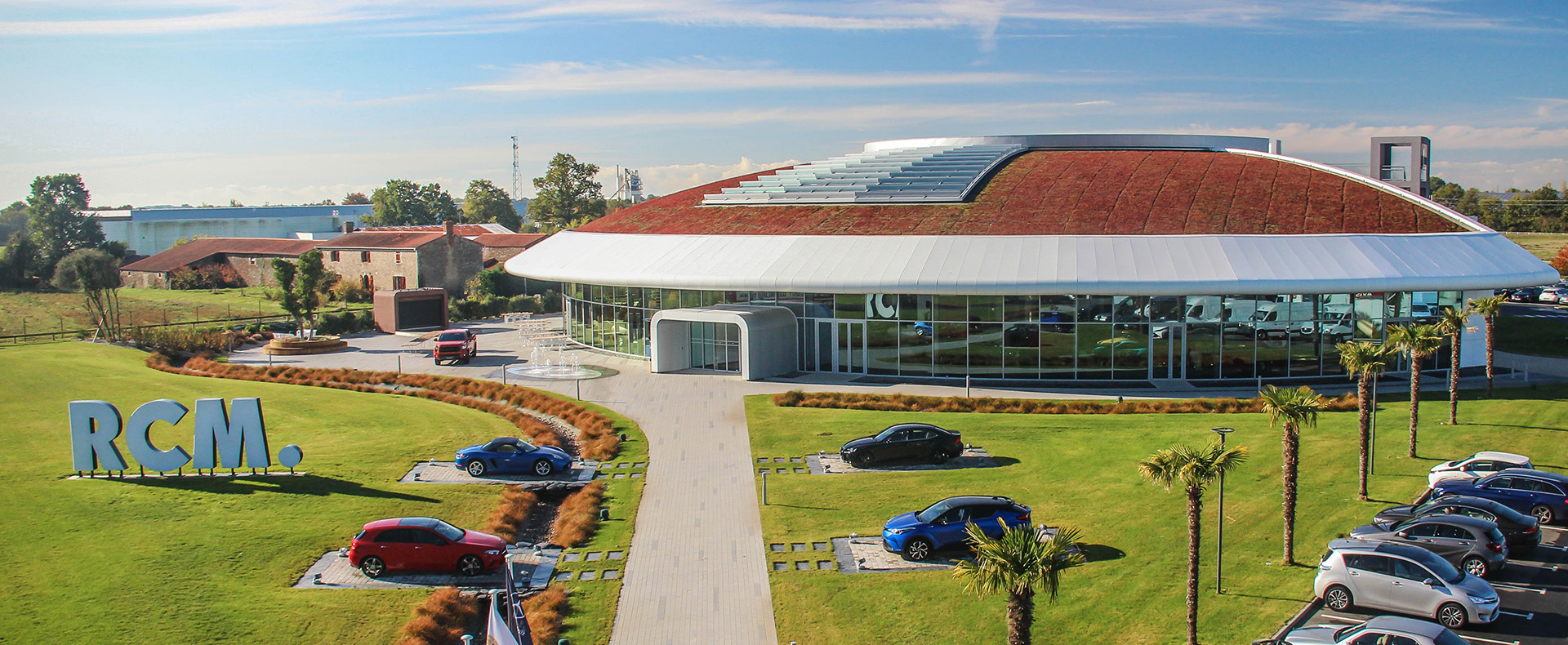 Presentation
of the RCM. company
---
Presentation
of the RCM. company
---
THE RCM. PHILOSOPHY
RCM is the distributor of the 5 Toyota, Lexus, Mercedes-Benz, Porsche and Bénéteau brands.
Through Toys Motors, SAGA, Lexus Toys Plus, Porsche, Saga Classic, and RCMarine, RCM unites 2500 dedicated employees.  
The agility of the teams is expressed, while respecting the DNA of each manufacturer.
At the heart of developments, the magic words for each remain Respect, Performance and Passion.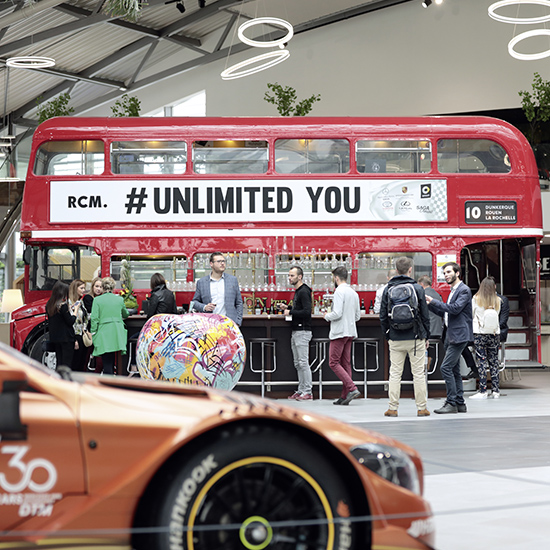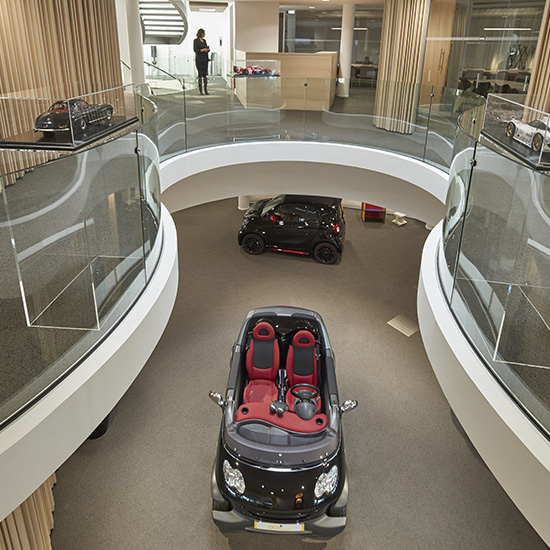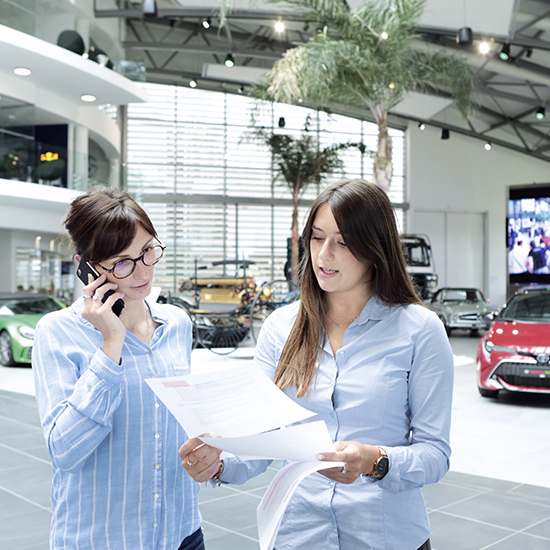 THE RCM. HEAD OFFICE
Located in Vendée in Roche-sur-Yon, the building with modern and warm architecture providing transparency and light, opened in 2017.
An area for living and communicating, the RCM head office was designed to welcome people.
Its contemporary design houses a large reception and exhibition area, a restaurant, a gym and an amphitheatre, designed for communicating and sharing.
A shared garden and relaxation areas are also set up in the outdoor gardens.
RCM is committed to protecting bees and 2 beehives can be found in the gardens.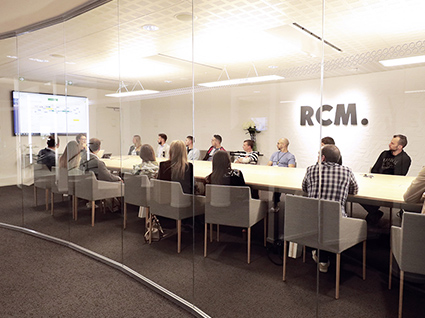 A genuine campus integrated into the RCM head office in Roche-sur-Yon, the "school" is focused on the future of distribution and customer service jobs.
The passing down of the company culture and their family values are part of the founding principles.
After three years of reflection together with GNFA and ESCRA, since 2018 it has assisted in the improvement of skills for 2500 RCM employees.
The school aims to enable everyone to give their very best.
A NICE REWARD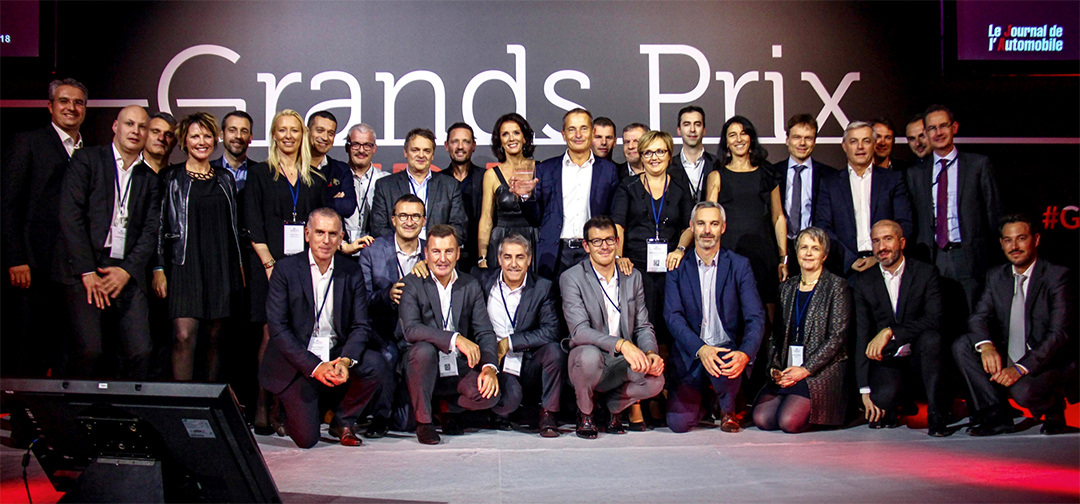 In 2018, RCM was voted distribution group of the year.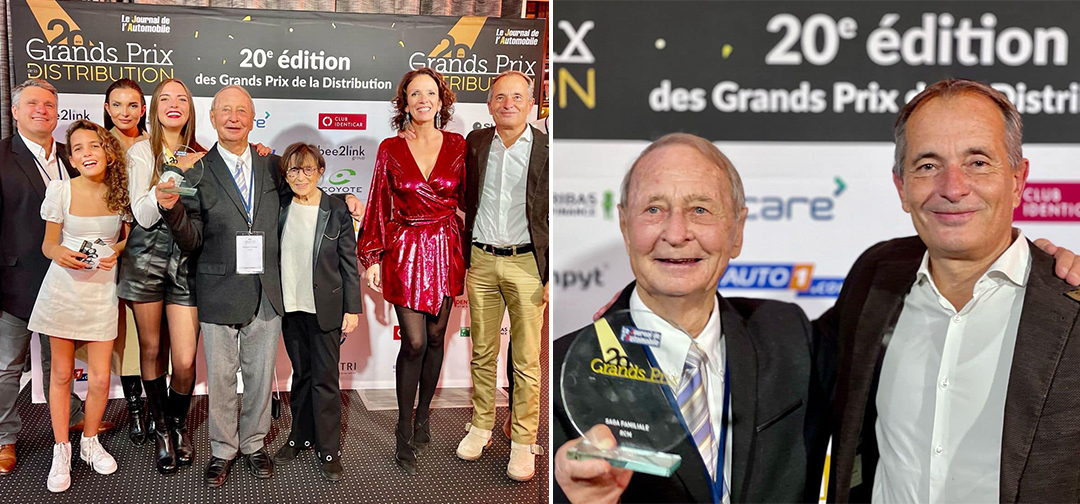 In 2021, the Saga familiale Prize was awarded to SAGA Mercedes-Benz at the Grands Prix de l'Automobile organized by Le Journal de l'Automobile.