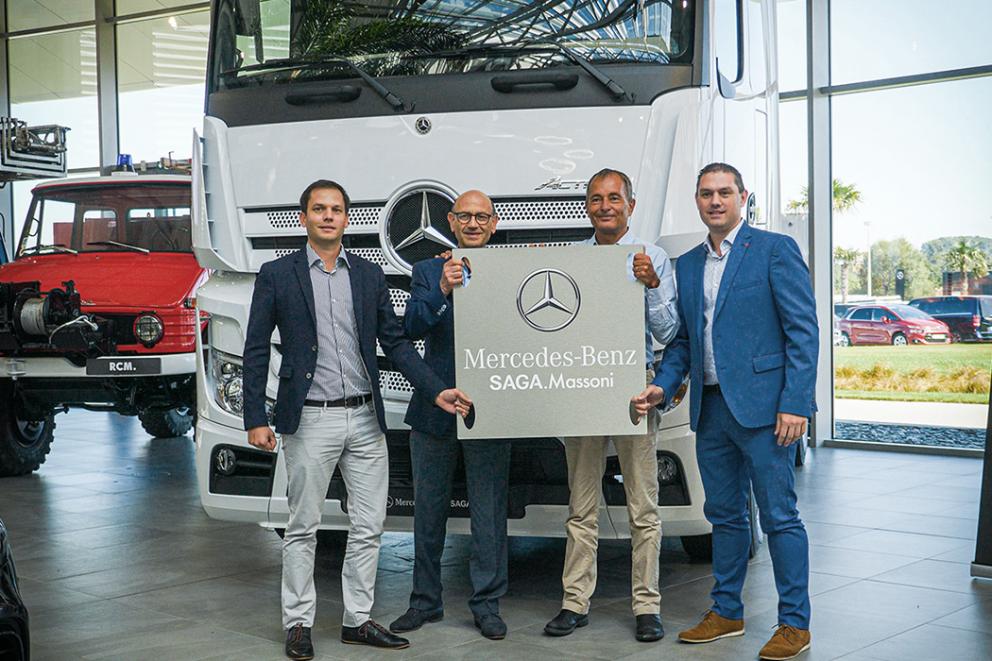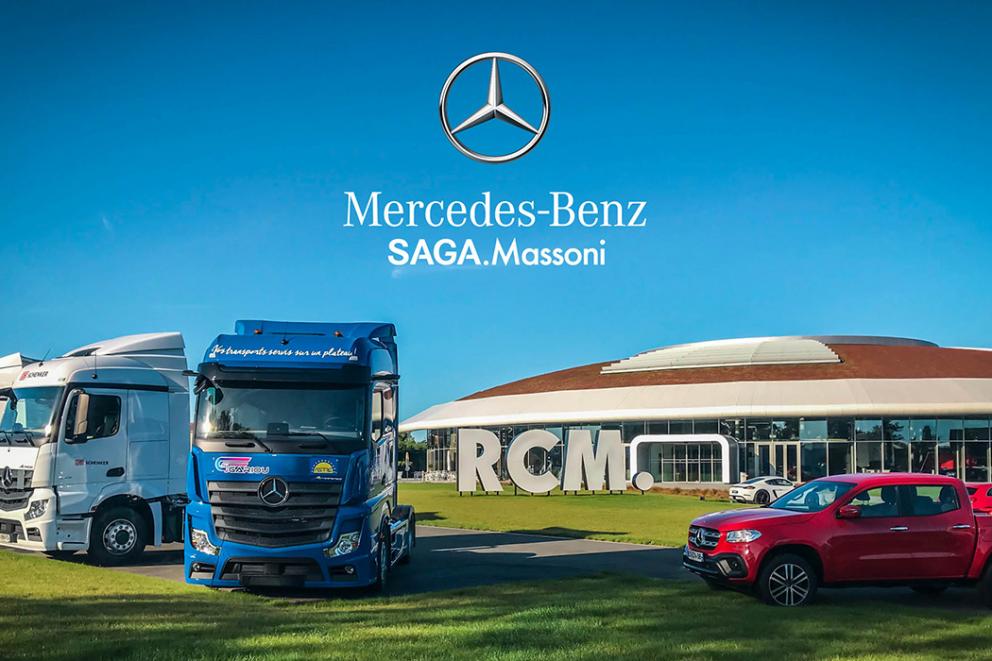 Wednesday 18th September 2019
SAGA.Massoni - Merger with the Mercedes Industrial Vehicle
---
SAGA-Massoni
With truck distribution undergoing changes, Mr. Massoni decided to relinquish the Massoni group to SAGA Mercedes-Benz Trucks in order to ensure his company's sustainable growth in accordance with the values on which it was founded.
This good relationship led to the signing of a concession on the 13th of September 2019, for an implementation on the 1st of January 2020.
Massoni
Created in January 1987 with the Périgeuex Mercedes-Benz Trucks and utility vehicles dealership, today the influence of the Massoni group extends to the Mercedes-Benz dealerships in Limoges, Angoulême and Brive. The group employs more than 100 Employees in 4 establishments in Charente, Corrèze, Dordogne, Haute-Vienne and part of Creuse and Lot for 200 trucks and 450 utility vehicles.
SAGA Mercedes-Benz
Originally from Vendée, the brand was built on industrial vehicles, in Les Sables d'Olonne: the family history is on the move.
The purchase of Massoni brings SAGA Mercedes-Benz' sales potential to 650 trucks, 1650 utility vehicles and 6700 private vehicles in 41 dealerships spread our in the West, the Centre and the North of France, and Belgium.
The RCM company, the head office for which is in Vendée, is expected to have achieved a turnover of 1,100,000,000 Euros in 2019 (for the Mercedes (PV, LVC, IV), Toyota-Lexus and Porsche) and employs 1800 people.